Small Business Bookkeeping Services
As a small business owner, looking after your finances can be a chore when juggling multiple other tasks needed to keep your business going. With the help of one of our bookkeepers in Kent, we'll make sure you don't have to worry about meeting your financial obligations when the time comes. 
With our help, you'll have access to efficient and modern bookkeeping practices from our accredited bookkeeping team. Our aim is to make your business work smarter and with our recommendations and insights you'll be able to get the most from your financial data in order to grow and improve your small business. 
Bookkeeping Services for Small Businesses that can make a difference
Bookkeepers manage a range of different responsibilities and for small businesses we can tailor our support to adapt to the specific needs your business is facing today. Our main focus as your bookkeeping support team is to organise, record and report on the financial transactions of your business. We can also provide more in-depth and specific support such as training your team on bookkeeping systems and implementing business tasks or systems to improve your internal processes. 
Why outsource bookkeeping services?
For businesses of all sizes, time is money. When a business delegates bookkeeping duties to an employee, they are taking their time away from something more useful. By outsourcing bookkeeping services you take this problem away with peace of mind that your businesses bookkeeping duties are taken care of by experts that know what they are doing. 

Bookkeeping for your business isn't always going to be easy. With unbalanced reconciliations and gaps in financial statements, these bookkeeping issues can take a toll on your business if they are not fixed properly. Outsourcing bookkeeping services to a certified bookkeeping team such as AMR helps you deal with these issues if they arise.
What do bookkeepers do to help small businesses?
Why is bookkeeping important?
It is vital for your business to ensure that its financial affairs are up-to-date and you have a good understanding of your businesses day to day finances. Implementing a strong bookkeeping system to your business has many benefits and helps you to: 
Keep track of daily ingoings and outgoings
Keep track of clients that owe you money
Keep track of money you owe to suppliers and when they are due to be paid
Prepare actionable financial reports to review your business and its financials
Forecast and create new targets
Bookkeeping for small businesses
We offer all of our clients, including small businesses, a tailor-made package of bookkeeping services that will help their businesses run successfully.
Choosing AMR Bookkeeping Solutions to help your small business
With expert bookkeepers taking care of your books, you'll have peace of mind to concentrate on running your business. With years of experience, our team gives you more than just a report. We'll provide you with actionable insights, easy to digest advice and consultation services with recommendations on how to get the most from your current systems and business processes. 
AMR are proud to be Silver Xero Champions and provide assistance to small businesses looking to get to grips with their bookkeeping and accounts software including Xero. 
To find out more about how we can help your small business with its bookkeeping, please contact a member of the AMR team for more information. 
Why businesses love working
with
amr bookkeeping

Professional, quick to respond and super helpful. Would highly recommend.
Excellent service and very helpful, would definitely recommend them - Henry was great. Good to know that they are only a call away.
Caroline Strachan
Jan 2022
We have been very satisfied with our book keeping support, via team member Jenny. She is accurate, professional and responsive.
Jennifer Healy Johnson
Jan 2022
Knowledgeable, informative, responsive and friendly describes the AMR team and our initial positive experience as a prospective and now new client.
Detailed knowledge and very helpful, nothing is too much trouble. A pleasure to work with.
We have been using AMR now for a couple of years. They are a great company to deal with and definitely taken a lot off of my workload.
AMR have provided my business with high quality, accurate and professional service for many years. I am happy to recommend AMR.
Alistair Schoonmaker
Dec 2021
AMR have been with Ultra since we launched our business from lockdown in 2020. Great team. They've a brilliant supporting our growth and operations.
The team are exceptionally knowledgeable and are always on hand to address any and all questions we have. We couldn't recommend them more highly.
Get in touch for a free, no obligation consultation
Find out how AMR Bookkeeping Solutions can provide the right support for your business, send us your details and one of our experts will get in touch with you without delay.
Alternatively, you are welcome to contact us by phone on 01892 559480
Check out our free resources for small businesses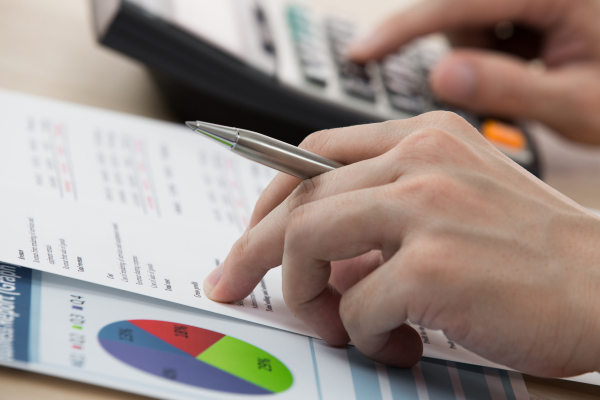 Effective credit control for the small business
If you're running a small business, sooner or later you're going to be faced with the difficult issue of dealing...